Dear reader, I have an important question for you: when was the last time you saw someone wearing this shirt?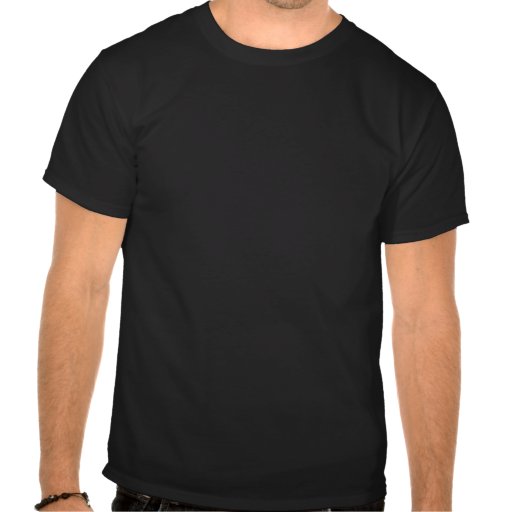 Not pictured: neckbeard.
That shirt, and shirts like it, are real things. They're sold on the Internet, and billions of people have the ability to buy them. What a great article of clothing, eh? And a great way to spread skepticism, freethought, and good cheer wherever you go! After all, we're all proud atheists, and we're confident enough in our beliefs to take on the responsibility and privilege of debating strangers about things they care about very much...but people don't really dress that way, right? I bet that you, reader, don't own an article of clothing that demands the comment of passerby, and I don't either, although my own nontheistic views and my involvement in ISSA are near and dear to my heart. The archetypical Internet Atheist, however, does own one of these--because he's socially bankrupt and enjoys bickering with people he doesn't know. You and I like to think we are suave and socially adequate individuals, so we probably don't own clothing that is designed to cause drama, just like we don't argue with strangers or post terrible and provoking things online. And, importantly, we don't speak in such a manner, either.
Don't misunderstand me, dear reader, I have no grandiose notions about writing a blog on "the great need for less militant atheism" or other lofty topics, but I'd merely like to examine how many nonreligious individuals, myself included, often shy away from revealing our own beliefs in our interactions with people we don't know well. Isn't it interesting that, if you're like me or many nonbelievers I know, your faith (or lack thereof) is something that you really aren't inclined to reveal to people that aren't your close friends--not that those people need to return the favor, since they're (statistically) probably Christian and don't fear intolerance--but when you're with a group of people you're confident are the accepting sort, you talk about theology just as much as your religious friends? I know a good amount of atheists in uncomfortable situations, such as religious colleges, and these people lay low out of necessity, but I also know quite a few atheists in friendlier situations who fly under the radar and actively shy away from the topic of religion in small talk simply out of personal preference.
This isn't really surprising, since religion is something that some people (not me, mind you, but some) hold in the same regard as issues like
abortion or gun control
, as a Thing Most Secret. There's no telling if someone you don't know disagrees with you on these topics just by looking, either, most of the time (I'm looking at you, GUNS SAVE LIVES hat guy), and although acting like adults and treating each other kindly is certainly still possible with them in either situation, the effort required might be substantial. A noble goal might be to somehow casually or tactfully introduce the subject, and show humility in one's own part. A noble goal, to be sure, but how can we go about integrating atheism into everyday banter effectively? It's a valuable question to me since I believe that bringing atheism up in conversation tactfully and frequently is of the utmost importance.
Why not try asking a new acquaintance about the Bible, since you and your Christian friends
probably have something in common there
? If it's not the literal word of God, that's a start. It isn't really surprising that the strangers I've talked to agree with me about the Bible's origins, since those people themselves probably
don't actually believe
hell exists, either. Not a bad start! Or why not try asking them about how important their religion is to them, and how their family feels about atheism? True scholars might even discuss verses from their holy book of choice with a member of the appropriate religion. My meaning is that there are conversational equivalents to slightly more tactful freethought-oriented shirts, ones from a secular campus group, perhaps, just as there are to a DEBATE ME, PLEBIAN shirt.
It's all about respecting other people's opinions. We can't all lie low all the time, because if we did, our precious and wonderful atheist community would stagnate pretty damn quickly. Campus groups don't sustain themselves if members don't do anything but get drunk together every week, because recruiting new blood is how you manage to pull undercover atheists out of the woodwork. ISSA is fortunate in this regard, since we have two days a year when the campus provides an outlet for us to turn on the charm for a conveniently gathered group of extracurricular-seeking students. It's still important for us to communicate with the community, though, which is why the club is exceptionally happy each and every time a new member is found just from members' recommendations to their friends. Regardless of our own personal trepidation to discuss faith with people who might react negatively, I think it's important for everybody to do their bit and risk it every once in a while. If that means selling your designer basement-dweller debate-an-atheist shirt to stop polluting atheism's image, dear reader, then so be it, but if that means being braver than you're used to, the need is no less pressing.
Now, back to our regularly scheduled vitriolic mockery of respectful online discourse.