For the last few centuries, apparently, religious folks have had absolutely no problem making families through totally ordinary, non-kinky, Sunday-school appropriate copulation. I'm talking about every married couple in history, ever. But... Recently they've gotten into some more
'modern'
stuff. Since apparently consummating your deity of choice's everlasting love in the back of Dad's pickup followed by a hastily arranged shotgun wedding is becoming passé, over the past few years there's been a sharp rise of websites offering advice and products for the sexually entrepreneurial religious couple, be they
Jewish
,
Christian
, or
Muslim
. And these are not basement-quality shady back alley vendors, folks, these are successful online storefronts in a growing industry. So, why is it suddenly acceptable for pious folks to have a desire for anything beyond the sexual vanilla?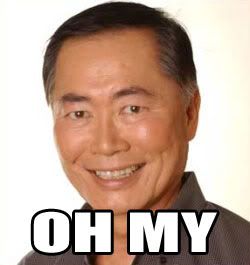 Any attempt at a relevant image would be very, very naughty, so use your imagination.
One possible reason could be the growing trend of churches that offer and encourage couples counseling services, and even the amount of Christian schools that have a bare minimum of
sex education
. Hardly due to pressure from the inside, mind you, but because of extensive pressure from parents, who are perhaps not too eager for their children to have the same sexual misadventures and bad experiences as they did. Their sex ed programs are still usually based on the idea of abstinence as
the only method
of birth control, of course, instead of discussing birth control. As for counseling, there's
a whole list
of sites that eagerly put religious couples in touch with mediators, and these services, too,
are expanding
. Just as in their treatment of sex (and of little boys, perhaps), it seems that some of our larger religious institutions may have finally come to the conclusion that ignoring problems doesn't solve them.
Still, though, the modern Church is not exactly a haven of sexual honesty and/or freeodm. Religious couples are many times more likely to participate in unsafe sex because of a lack of
birth control
, the Pope's stance on what African people should be doing to combat the spread of HIV/AIDS
remains clueless
, and devout women are much more likely to have unsafe
abortions
. And I really, truly, can't see a time in the near future when a couple will be able to speak openly with their priest, rabbi, imam or what have you about their sex life, even if it is in trouble. I hate to call buying a dildo 'progress', but, for now, it's a step in the right direction.